The internet entity Alphabet has announced the launch of the Google News Showcase service in India. The service was initially launched across the globe last year with a 1 billion dollar funding. It was initially rolled out in countries like Germany, Brazil, Canada.
The Google News Showcase shook hand with 30 publishers to launch the service in India, which operates both regionally and nationally. Some of the notable names in the publisher's list include The Hindu Group, ABP LIVE, India TV, NDTV, and other local publishers.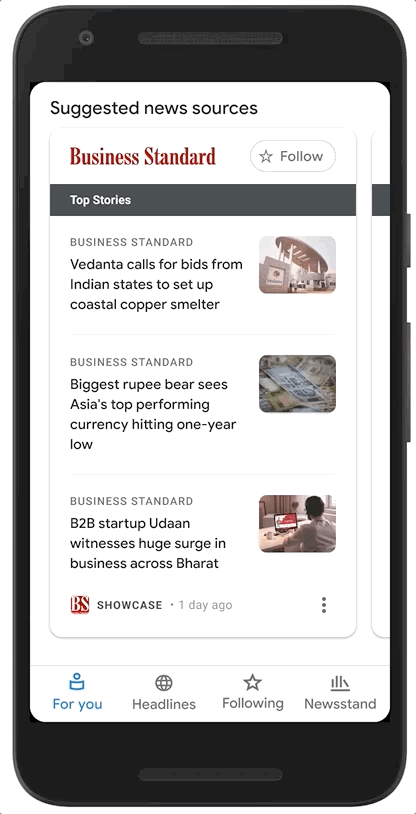 The company released a blog post that reads "Today's announcement comes at a particularly challenging moment in India, with Indians seeking out authoritative news and information as the COVID-19 crisis deepens." This comes at a time when struggling Indians affected by the COVID-19 is seeking help and information via social media platforms such as Twitter and Facebook.
The News Showcase is available at the moment in Hindi and English languages. You can find the news in Google News and via Discover. Down the line, Google will extend the support for more regional languages. The company has granted itself 18 million US Dollars in new funding using which expenses for advertising and support for public health-related campaigns will be met.