Snap Inc. has come up with its third-gen Spectacles 3 with dual camera setup capable of capturing 3D image or videos.
The spectacle is a generic spectacle with no monitor to view captured images. The image/videos can be transferred to a smartphone ( Snapchat ) or viewed with the help of bundled 3D viewer, which is similar to Google Cardboard with additional immersive 3D experience.
The dual-camera setup is placed on the extreme end of the spectacle lens, which is a circular one. Lens fitted with steel frame and the frames are available in two variants- Carbon and Mineral.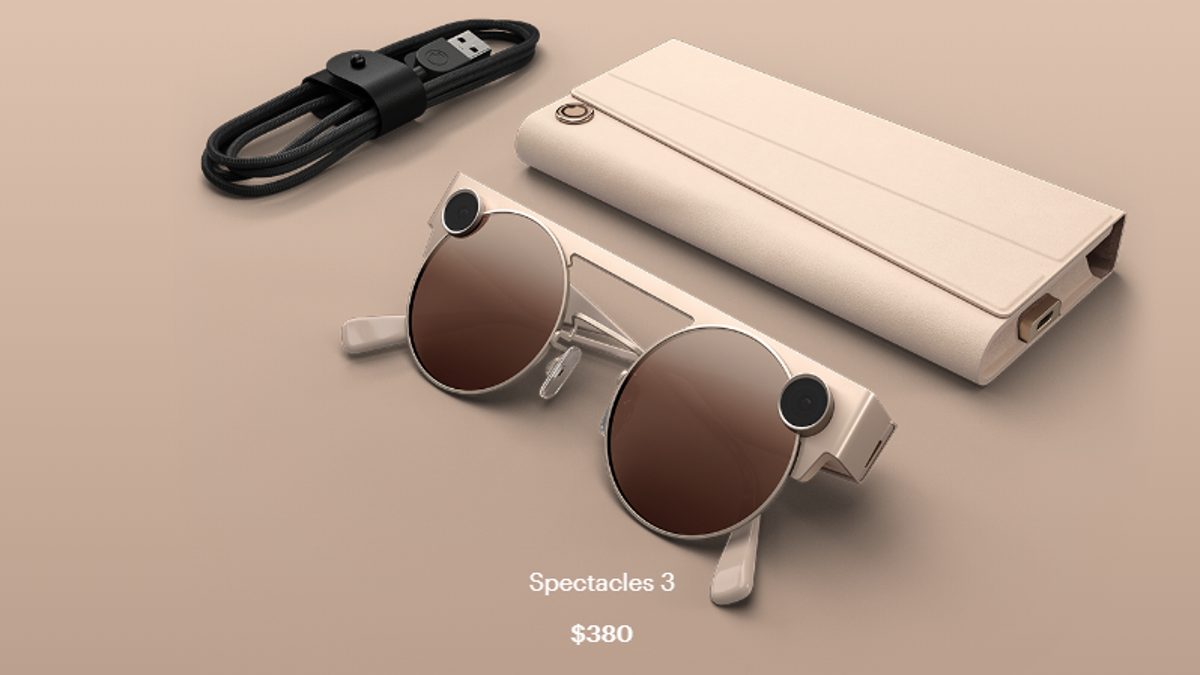 The image resolution is of 1642×1642 and videos in a resolution of 1216×1216. This helps in viewing the contents in Snapchat. To charge the 3D camera, a USB-C type charger connector is placed and it would take 75 minutes to get charged. This battery will let record 200 photos or 70 videos in a single charge. Storage remains quite old 4GB onboard memory with space left for 1200 photos and 100 videos. Connectivity options are WiFi and Bluetooth to transfer contents.
The Spectacles 3 is priced at $380 and available for pre-order now.