According to an FCC release,  the 5G Moto Mod spotted passing through FCC and it is expected to be work with upcoming Moto Z3 Pro or last year announced Moto Z3.
The upcoming Moto 5G Mod will feature proximity sensor which shut down any of the four-millimeter wave 5G antennas whenever the user nears the transmitting module. "As mentioned in the device description, capacitive and proximity sensors are used to disable transmission from a given mm-wave antenna array module when a user may be located in close proximity to the module and in a direction in which the module may transmit. The control mechanism is a simple one in which, if proximity detectors indicate the potential presence of the user within a roughly conical region in front of the module where power density may approach the MPE limit, that module is disabled from use by the modem. This terminates and prevents transmission from the module in question until the condition is cleared," said the FCC documents.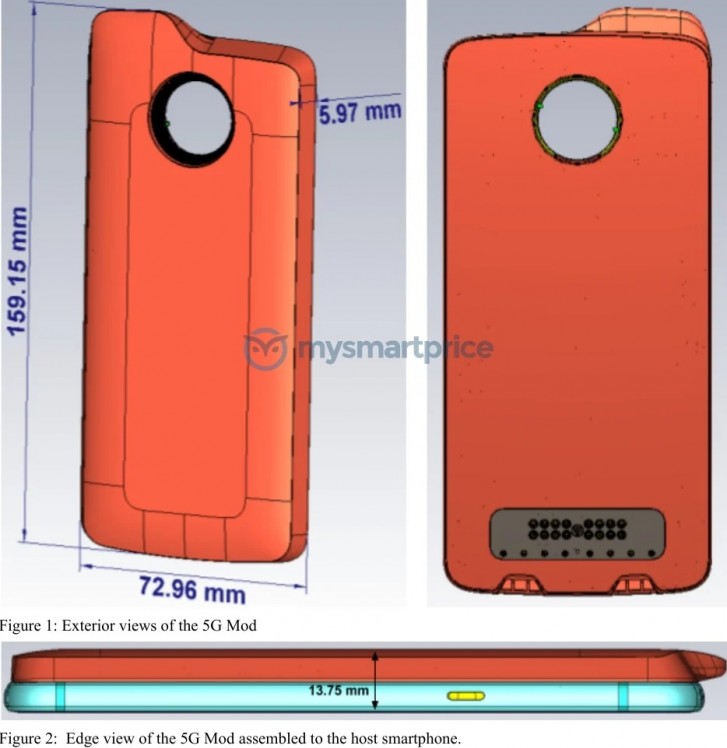 The 5G Moto Mod will be 5.97 mm in thickness and 159.15 mm in length and 72.96 mm in width. Which will be attached to the Moto Z3 Smartphone and the overall thickness will be 13.75 mm which is considered good for a futuristic module. We also expect that Moto to announce Moto Z3 pro in future which will unlock all the possibilities of 5G.