OnePlus welcomes a new member on board as the Vice President says the CEO of the company Pete Lau. Earlier today, he took to Weibo to announce that the company will have a new VP – Li Kaixin who was the former executive of Huawei and 360 Mobile.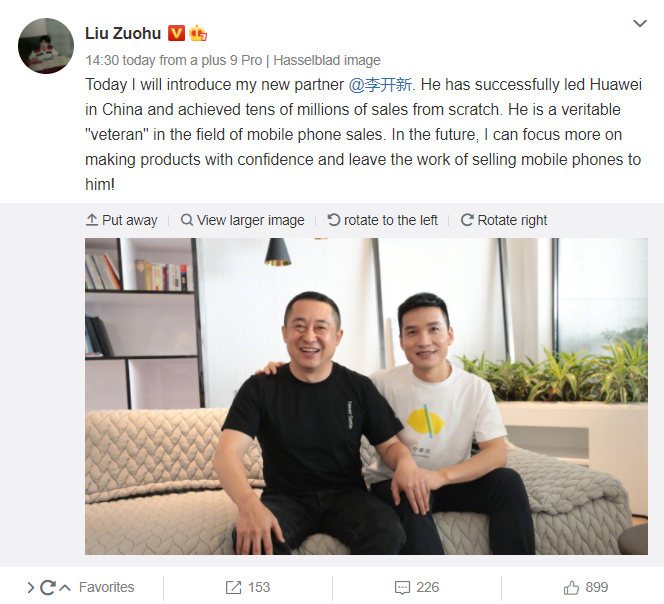 The new VP of OnePlus, Li Kaixin led Huawei in China and helped the brand secure millions of sale figures, says Pete Lau in his Weibo post. He calls Li Kaixin an industry "veteran" even in the most competitive segment that is the smartphone world. Pete Lau says that this allows him to focus more on making new products as the sales department is in Mr Li's capable hands.
Li Kaixin was the Vice President of Huawei and Honor's Sales and he also serves as the Executive Vice President of Mobile 360 and later on became the President of 360 Mobile back in 2016. There were rumours that Li Kaixin was appointed as the OnePlus VP back in March which was highly speculative. Certain reports also claim that he was working for OnePlus for the past year but decided to keep things under the wraps. All things considered, we have Li Kaixin as the Vice President of OnePlus and we hope he can perform his duty well.