Qualcomm's Smartphone processor lineup has been updated each year. The most anticipated lineup is premium segment right from Snapdragon 800 series with both performance and efficiency kept in mind, Qualcomm has updated the series with Snapdragon 855 chipset, the successor of this year's flagship Snapdragon 845 chipset.
The Qualcomm Snapdragon 855 will be surely powering 2019's flagships with improved processing power and efficiency in power management. It is a 7nm Octa-core chipset with Arm DynamIQ CPU cluster design with four Cortex-A55 cores coupled with three big cores. This design is based on Cortex-A76.
DynamIQ cluster will enable some CPU qualities  with indiviual CPU cores customized for specific performance points.
Qualcomm claims that Snapdragon 855 Chipset will have a 45 percent CPU performance boost over the Snapdragon 845 chipset which appeared in a handful of Flagships from various manufacturers! 20 percent performance boost with Adreno 640 GPU which gives class-leading gaming performance. 30 percent additional power saving feature with the help of the 7-nm fabrication process. The chipset also includes, VP9 Video recorder and H.265 for seven times gain for energy efficiency. Qualcomm states that AI performance is 3x greater than previous generation products and up to 2x versus the Kirin 980.
HDR10+ playback will be upto 120fps and the highest graded 8K playback support which is new and more than a needed feature for a smartphone, However, this is the best feature for Flagships, especially high-end gaming smartphones! While Quick Charge support is common with another audio quality improvement.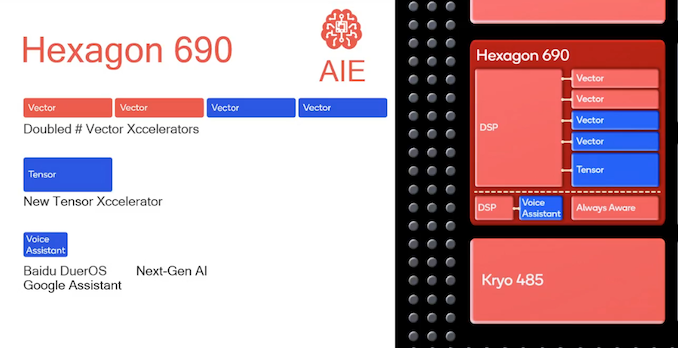 With tonnes of performance, AI feature and efficiency packed, the new Qualcomm Snapdragon 855 is going to take competitors like Huawei Kirin 980 chipset and rival chipset from Samsung if it appears in the chart. 2019 will have a lot of Flagship devices sporting Snapdragon 855 chipset with more computing power and 5G capabilities!