Redmi is all set to launch a new smartphone with in-display fingerprint sensor in China on 15th of February. This new smartphone is called Redmi X and the teaser image has been officially released with no information on the specification sheet of Redmi X.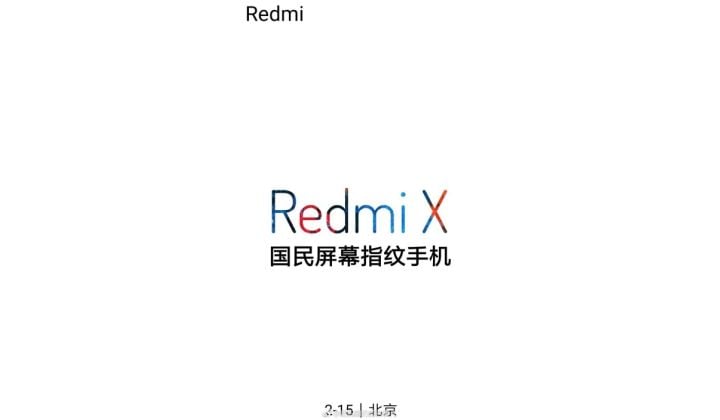 Recently the Xiaomi has offered its Redmi brand for budget exclusives and started with Redmi Note 7 with a whopping 48-megapixel rear shooter. AlthoughSnapdragon 660 chipset doesn't offer support for a 48-megapixel sensor,  The sensor works in a different way combining RGB sets in a unique manner to give outstanding camera performance. The new Redmi X will be having some upgrades on Camera performance and other technical aspects.
It should be bigger than Redmi Note 7 with OLED Display as it supports in-display fingerprint sensor like its rivals. Other than these valuable mentions, there are no words from Redmi regarding the upcoming Smartphone.  Stay tuned to get more updates regarding Redmi's upcoming offerings!