We came across fold-able smartphone from market giants since last 3 days. Those fold-able smartphones are bigger in size and needs more space to fit into your pocket. Nubia has made a fold-able smartphone which you will wear like a bracelet, but it is a phone.
The Nubia Alpha or "Nubia α" is the new sensation with a 4-inch flexible OLED screen fabricated in colaboration with Visionox. The aspect ratio is 36:9 with 960 x 192 pixrl resolution due to its narrow implementation of display. The Smartphone is meant to be fold around wrist like a bracelet or a Smartwatch.
Internals are common with rivals,  powered by a Snapdragon Wear 2100 chipset paired with 1GB of RAM and 8GB of internal storage.  The smartwatch features motion gestures, Air Interaction Mechanics or AIM and runs on custom OS designed for Alpha.
The Smartphone/Smartwatch has a 5-megapixel shooter with f/2.2 for videocalls and capturing photos. The viewfinder helps in getting the photos up to mark. The Nubia Alpha is built of stainless steel and also comes with a Gold plated version with 18K Gold. The Alpha is water resistant and the display is coated with heat-resistant polyimide.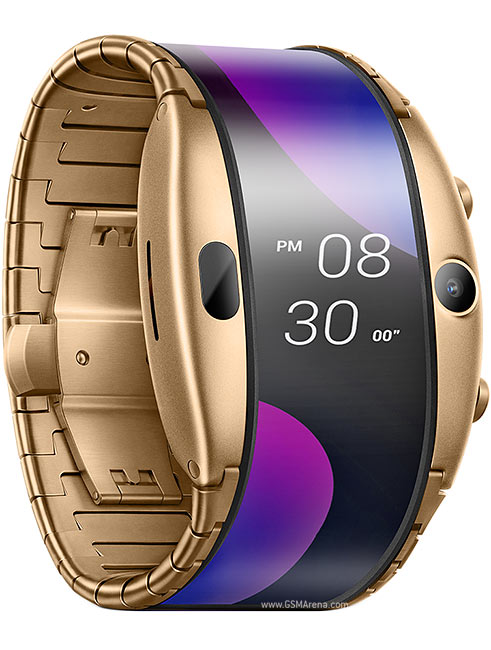 The smartwatch has two connectivity options, one is eSIM version has voice calling and 4G LTE connectivity and the other version simply make use of your smartphone and connects with bluetooth to the internet over Wi-Fi. The Alpha has some conventional smartwatch functions like sleep tracker and heart rate monitor. The battery capacity is 500mAh which will quitely last for typical smartwatch usage.