The Chinese smartphone manufacturer under the BBK umbrella, Oppo has been one of the front runners when it comes to innovation. Two such products which caught international attention was the Oppo X 2021. Now a new patent filed by Oppo has surfaced which details a dual-sided smartphone with a Wrap-Around display.
The patent was filed with World Intellectual Property Office (WIPO) titled 'Method for assembling and disassembling electronic equipment' and it details the method of assembling and disassembling dual-sided flexible screens.
The diagrams inside the patent reveal a concept phone with thin bezels and sharp corners. We do have a concept design developed by LetsGoDigital shining light on how the phone might look in real life. The render also depicts the display as wrapped around the back but with sharp cutting edges unlike the surround display phone – Mi Mix Alpha from Xiaomi.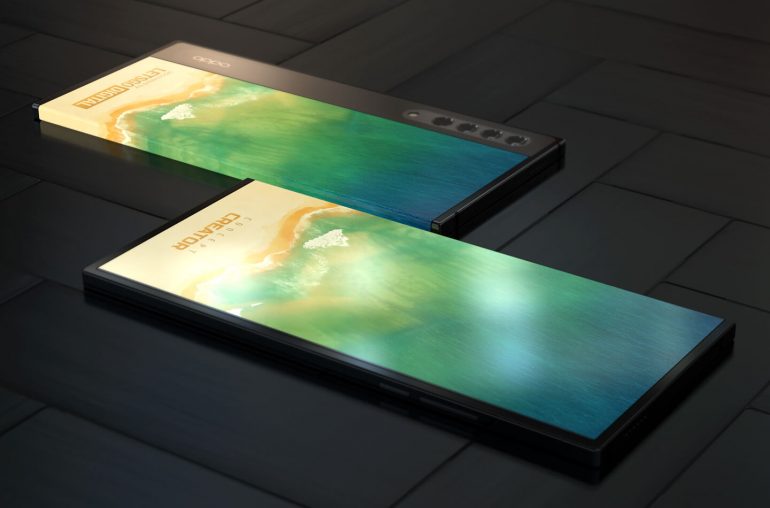 The company might depend on an ultra-thin steel plate that is placed between the display and the frame to keep the thickness under control. At the back, the camera setup is shown to have four sensors and an LED flash in the layout. Since the display is wrap-around, the user might be able to use it as a viewfinder and utilise the power of rear cameras to even capture selfies
The design of the display forces the volume buttons to move to the very right edge. The hightlight of this design that sets it apart from the competition is the sharp corners of the display. In time, we might see the concept wrap-around display phone come into the hands of consumers.